Every 8-10 students from Bali and Brunsbüttel prepare their own visit programs before by
- typical landscape features and important ecological issues gather their living environment,
- about cultural differences and similarities as well as about her sharing life inside and outside school,
- plan and carry out a project documentation.
The high school in Brunsbüttel (Dithmarschen in North Germany) and the junior high school Harapan in Untal Untal in Bali are starting an exchange programme for their students in 2019.

After a motivation letter and an assessment 8 students of each country are selected. Agreements are made with both schools are done, teachers are chosen to accompany the students.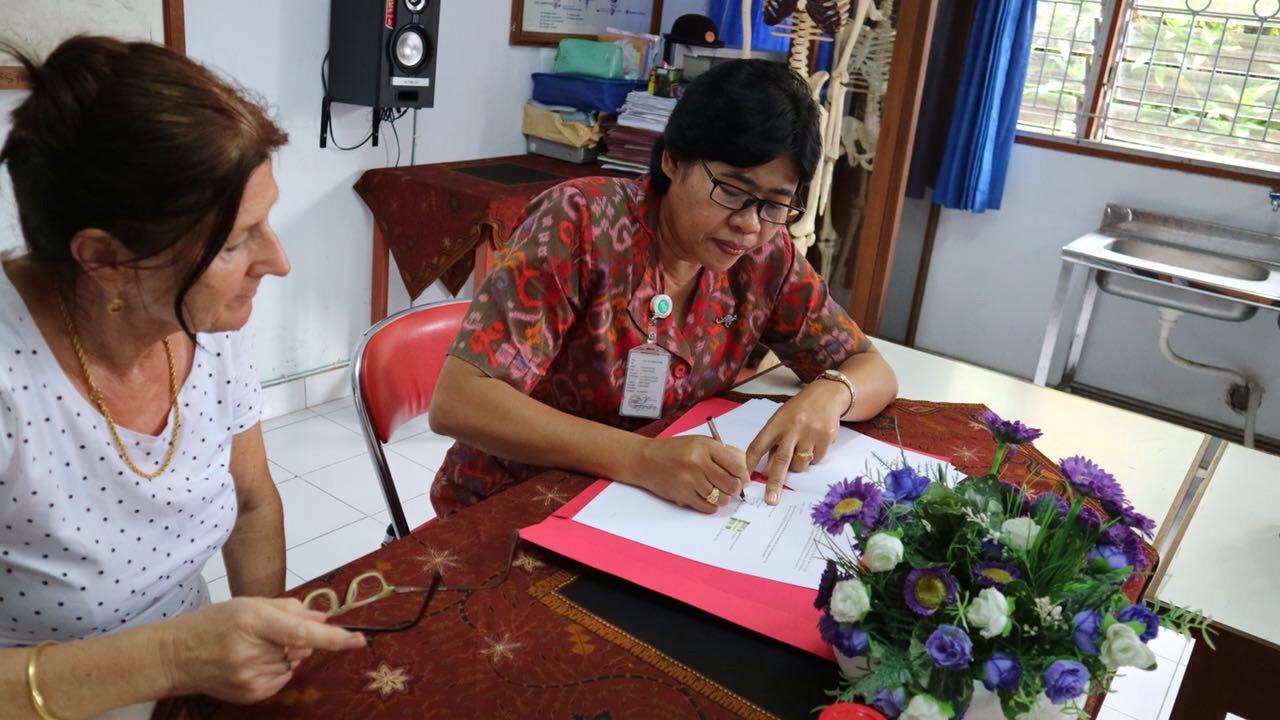 In Bali: School director Mrs. Rai Ernani is signing the "memorandum of understanding" together with trustee Mrs. Christa Limmer in March 2018.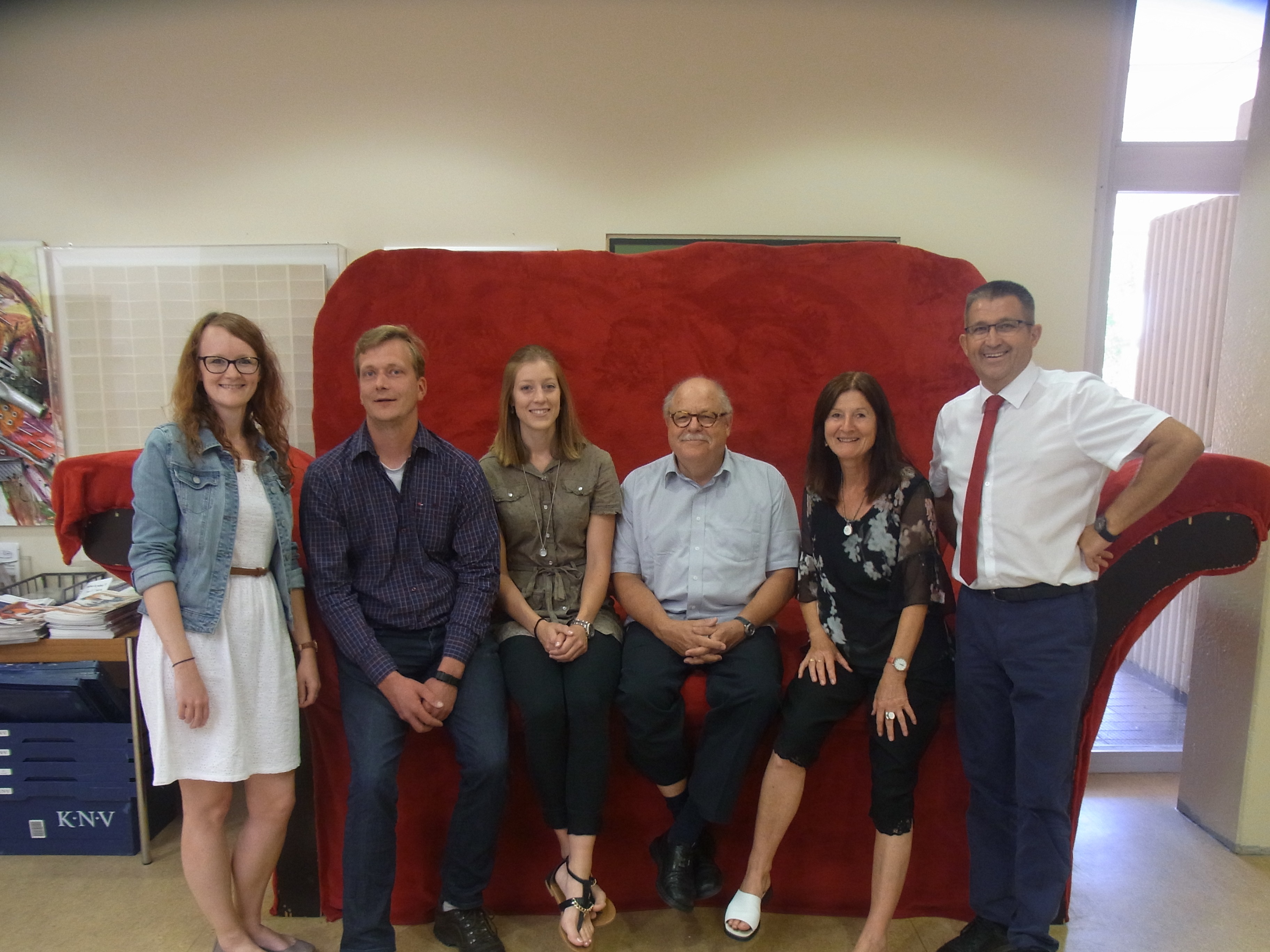 In Brunsbüttel: Teachers Sabrina Sepp, Tobias Zabel, Susanne Verthein and school director Hans-Walter Thee are happy about the project.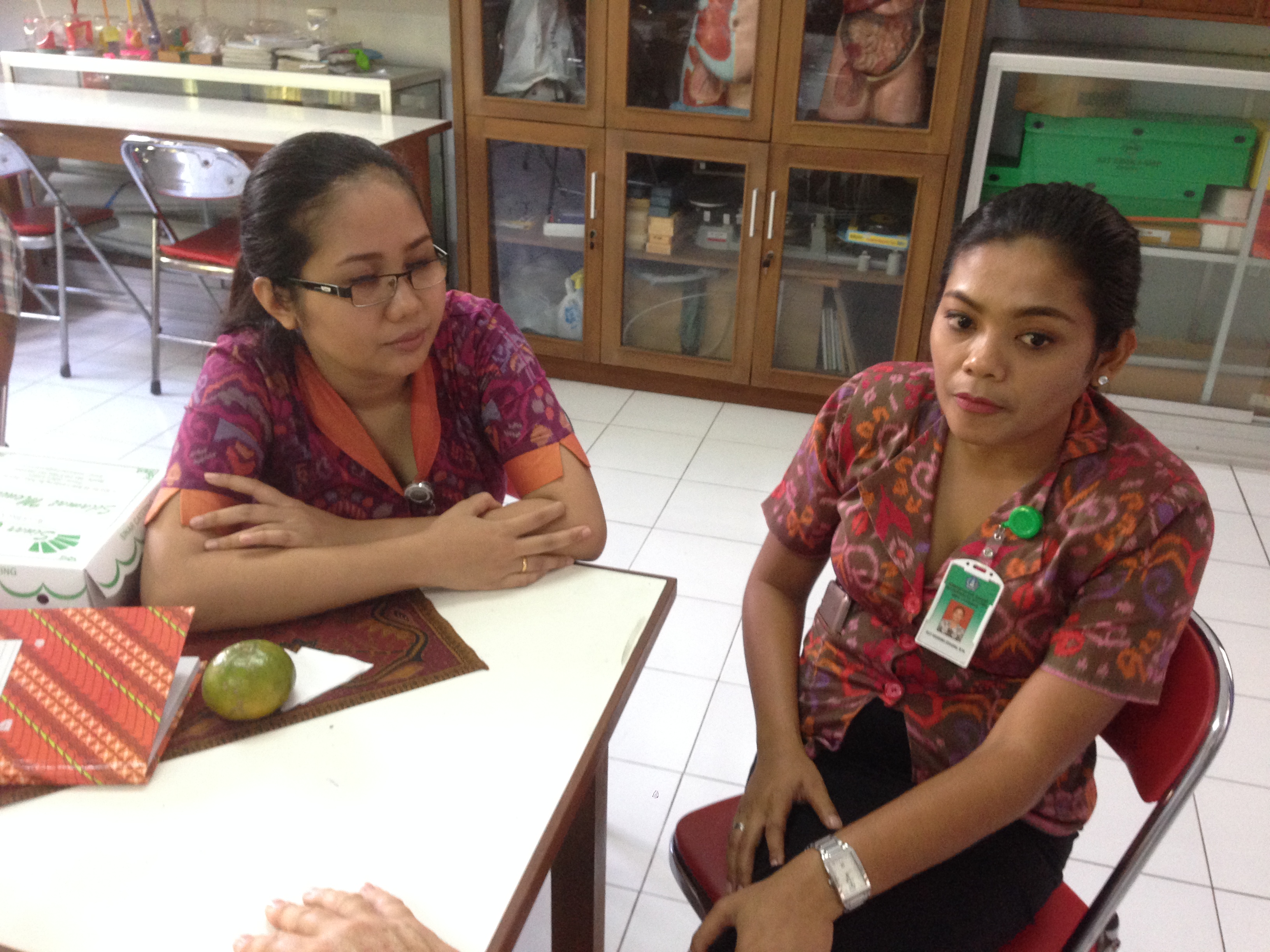 The Balinese teachers Elis Parilasanti and Kharisma Sudarma
After the project agreement in Bali